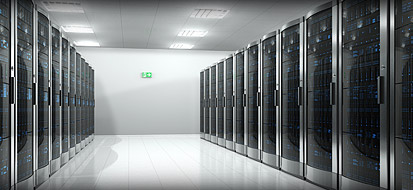 Storage Essentials
HP Storage Essentials (SE) software is a standards-based solution for managing all aspects of storage operations in a multivendor heterogeneous virtual and physical environment. The software delivers asset reporting, configuration tracking, topology visualization, capacity optimization, performance management, chargeback, provisioning, compliance, and more.
Storage Essentials simplifies management via views, reports and automation to help manage infrastructure complexity. It manages growth and reduces cost by improving storage utilization across primary & secondary storage sites. Trending based on history and forecast aids just-in-time purchase of additional storage capacity, further improving cost management. SE delivers performance management and provisioning for heterogeneous fabrics, arrays, physical and virtual machines and many popular business applications that can help in maintaining SLA.
Customers adopting cloud-based architectures can benefit from SE's ability to report on storage utilization in a virtual environment for capacity planning and simplify related management, monitoring and troubleshooting activities. SE supports integrations with Operations Orchestration, HP Universal CMDB and HP Operations Manager to help enable data center automation initiatives.
As organizations prepare to move to the cloud as a part of the hybrid storage environment, it is important to have a comprehensive view of storage resources to better understand the implications on future growth. SE provides a dashboard-based view of storage capacity and drill-down to analytics views for key performance indicators (KPIs) to help benchmark and trend storage utilization, and enable teams to respond faster to business needs. With enhanced agent-less storage reporting capabilities, SE can reduce the need to deploy host agents and provide a quick time to value for storage deployments in traditional, virtual, and cloud environments.
Storage Essentials Measurable ROI
| Task | Before SE | After SE | Efficiency Improvement |
| --- | --- | --- | --- |
| Minutes to troubleshoot apps | 1+ day | < 1 hour | 90% |
| Control storage investments | 60% YoY hardware growth | 30% YoY hardware growth | 50% |
| Provision new storage | 4-8 hours | 15 minutes | 90% |
| Improved use of storage resources | 60% usage | 90% usage | 5% |