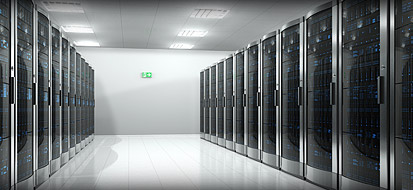 Server Automation
HP Server Automation (SA) software provides lifecycle management for enterprise servers and automates the deployment of applications. It provides a proven scalable solution for establishing a baseline, provisioning, patching, configuration management, remote control, script execution, and compliance management—all across physical and virtual servers. Server Automation helps customers increase efficiency and reduce risk by automating manual operations.
The Need for Server Automation
IT organizations face multiple challenges today. Business units demand that you shift from managing discrete devices to delivering enterprise business services. These complex services usually include hundreds of infrastructure elements, distributed across several data centers, and managed by different teams and systems. To be able to respond quickly to market needs, business units also demand greater flexibility, agility, and accountability, which means you need to deploy applications more quickly and manage change more effectively. Plus, you must meet compliance regulations for your IT infrastructure. To serve these demands, consider adopting business service automation solutions that automate the operations lifecycle of your data center. Part of the Business Service Automation (BSA) Suite, HP Server Automation software provides lifecycle management for enterprise servers and enables the automated deployment of applications.
It enables the server administrator to manage compliance holistically from the application, server, and storage device. Server Automation also helps customers reduce their total cost of ownership by providing a single solution for automating the deployment of applications and the ongoing management of the application stack across physical and virtual systems. Leveraging Operations Orchestration software, HP Server Automation enables you to combine task automation with process automation. You can create workflows to automatically coordinate and sequence IT processes and sub-tasks for end-to-end management, helping you reduce errors caused by manual handoffs or configuration errors.
Key Benefits:
Reduce operational costs: Achieve 200:1 server/admin ratios
Automated configuration: 90% reduction in change execution times
Compliance management: 80% reduction in time to perform audit and achieve compliance (SOX, PCI, ITIL, etc.)
Higher uptime and security: Eliminate 70% of outages and security incidents caused by manual mis-configurations
Unified physical and virtual management: One tool to manage both infrastructure styles