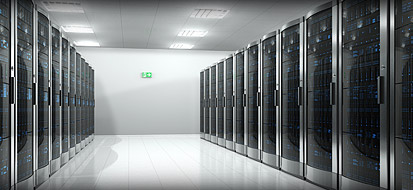 Operations Orchestration
HP Operations Orchestration (OO) helps reduce operational costs and improve service quality by automating routine IT tasks, such as repetitive maintenance, change provisioning, and incident resolution. With the increasing scale and complexity of data centers—including applications, virtual and physical servers, networking devices, desktops, and storage infrastructure—many IT organizations have implemented critical IT management systems.
These systems include data center automation tools, service desk tools, ticketing systems, and monitoring tools to manage the growing complexity of the data center. However, implementing and managing these disparate systems in support of IT management processes—such as event and incident management, change management, virtualization, and disaster recovery tasks—result in manually coordinated hand offs, which increase operational cost, time-to-market, and risks to service availability.
OO integrates with your IT environment to ensure minimal impact on current procedures and tools while fully utilizing your existing IT investments. It is the one-workflow tool that can tie together your whole organization independent of technology.
Key Benefits:
Reduce operational costs: Automate manual, repetitive, and error-prone tasks so IT staff can refocus on strategic initiatives
Improve service quality: Reduce escalations and mean time to repair (MTTR) by automating event and incident triage, diagnosis, and resolution
Increase business agility: React quicker to changing business needs by reducing the time to deploy new infrastructure and provision end-to-end business services
New auditable process: Document and enforce ITIL-compliant, standardized processes
Increase time-to-value: Leverage out-of-the-box content based on best practices and integrations to HP and third-party system management tools