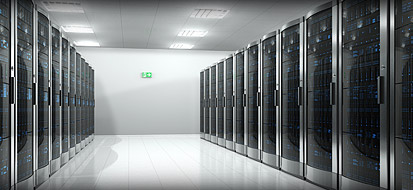 Data Center Automation
Riverturn is the leader in designing, deploying and supporting automated data centers that can position IT organizations for high performance. With proven expertise and unequaled implementation capabilities, we provide Hewlett-Packard (HP) Data Center Automation (DCA) solutions and services that help organizations deliver Infrastructure as a Service (IaaS), which is imperative to keep up with today's dynamic business requirements.
Given the accelerating rate of change in technology, it becomes nearly impossible for any organization to stay current while still focusing on its own core business. We stay on top of the full technology landscape and identify the specific combination of technologies and services that best meet your organization's needs. Our experience in delivering HP-based DCA and Cloud projects to Fortune 500 clients has enabled us to develop highly-effective strategies that maximize return on investment (ROI).
Riverturn Can Design and Deliver a Complete Service Automation Solution