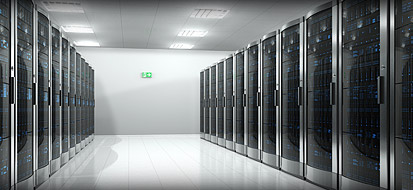 Services
There are major themes changing in the technology sector. Data Center Automation (DCA) and Cloud computing are helping to create new markets and revenue opportunities. Small and mid-sized businesses and vertical markets have tremendous growth potential. Riverturn's technology specialists can help businesses seize these new opportunities. Many of our practitioners actually come from the industry directly, so we have a unique "insider's insight" that allows us to help navigate clients through critical business issues. Riverturn, as a matter of practice, seeks to identify opportunities for further ROI through adoption, training, mentoring, and IT tuning to match existing business processes. You have invested heavily in many new, evolving technology platforms, and we can show you how to start profiting from that investment.
Riverturn applies its knowledge and technology skills to deliver the following services:
Health Check
We identify product and feature utilization rates, performance tuning opportunities, and overall optimization of the environment. All of our findings are presented in a comprehensive report with recommendations and associated ROI.
ROI Assessment
For companies who have already deployed an Opsware or HP DCA solution, the Riverturn ROI consulting team will identify the return on investment of the existing implementation under its current utilization, and identify opportunities for further ROI through adoption, training and mentoring, and customization to match existing business processes.
Architecture & Implementation
Experienced Riverturn engineers deploy the products into the customer's environment, guiding usage and adoption, and helping the customer avoid common pitfalls and achieve increased efficiency. Riverturn specialists help ensure a successful DCA design by guiding clients through the challenging process of architecting a solution based on diverse technical requirements, best practices, industry standards, client processes and standards.
Knowledge Transfer and Staff Mentoring
Riverturn DCA experts do more than train staff, they employ real world experience and transfer their DCA knowledge to client's staff members improving their effectiveness and productivity. Also, to assist in the adoption of the DCA implementation, we can provide individual and group mentoring sessions that provide direct answers to the questions and concerns of the client's IT engineers and administrators.
Customization Services
We offer the ability to extend and customize your existing installation of DCA software. Through these customizations, our customers have experienced greatly improved efficiency as well more potential ROI.
Content development
Policy/patching development
Scripting
Application extensions (APX)
Unique applications configurations
OO Workflow and content scripting
CML-based custom templates
Monitoring solutions
Enterprise Reporting and uCMDB
Integration with existing management tools
In addition to these DCA specific services, please check out our other specialized technology services.