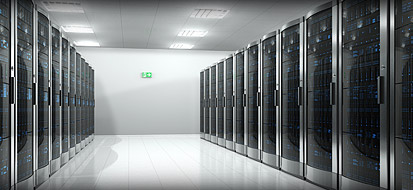 Training
Training represents one concrete step IT managers can take to assure project teams possess the skills necessary to reduce failure risk, decrease costs, and increase project effectiveness.
As the leader in designing, deploying and supporting automated data centers, Riverturn is ideally suited to deliver official HP Data Center Automation (DCA) courses. Our experts do more than simply train staff. They employ real world experience and transfer their DCA knowledge to improve your staff's effectiveness and productivity. Our courses are designed to help you minimize your expenses, while providing you with training programs that result in accelerated deployment times and more productive users. Each course provides students with hands-on experience and is lab-based to keep learning practical. The class experience is designed to grant students the opportunity to personally interact with instructors who have extensive experience and industry knowledge.
Why Invest in Training?
Without a doubt, well-trained teams improve IT performance. Research found well-trained IT teams were 10% more productive and could account for $70,000 worth of improvement annually for a seven-person team. Well-trained teams tend to focus on higher value-added activities such as planning, refining processes, and improving infrastructures.
IT managers responsible for new projects and initiatives must use all tools at their disposal to ensure their projects meet the corporate and IT objectives. IT executives simultaneously manage several factors that can affect team performance, particularly:
Technology performance
Quality of the project plan
Clarity and effectiveness of communications
Support provided by the technology vendor/consultant
Budget and other resources
Skill, dedication, and experience of the project team
Nearly 30% of IT managers attribute most project successes to the project team's skill and dedication. Given the accelerating rate of change in technology, it becomes nearly impossible for any organization to stay current while still focusing on its own core business. Our DCA training can help you maintain a peak performing team thus insuring schedules and objectives are met while maximizing your automation investment by continually improving the infrastructure.