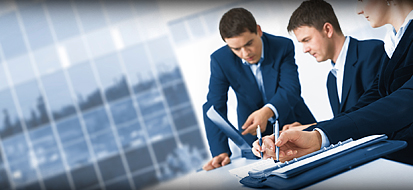 Solutions
Riverturn began as a pure technology consulting company. We would partner with a big company to help augment their workforce and deliver their solution—a classic enterprise consulting partnership arrangement. We've done this for years with big companies like Sun Microsystems, AT&T, HP, Alcatel-Lucent. It continues to be one of our strong suits, and we enjoy getting involved with new customers, products, and technologies. We focus on learning the material so well that there is no discernable difference between ourselves and consultants that come directly from our customers.
In addition, we have a team that focuses on learning evolving technologies and becoming proficient on them for our own products and projects. We call them our technology SWAT team. We are constantly building things for ourselves in an effort to put these new technologies to the test. This results in some of our own needs getting filled but, more importantly, we can then bring those new skills to bear for current and future customers.
We take an enterprise consulting mindset together with a custom software development skillset. This gives us a wide-open field of options to utilize when deciding what serves our customers' business needs best.
Whether you need to extend your consulting workforce, integrate your current solution with something new, or build a custom technology solution, we have what you need. And we are absolutely obsessive about being on-time and on-budget. See more about our Enterprise Consulting or Specialized Technology solutions.