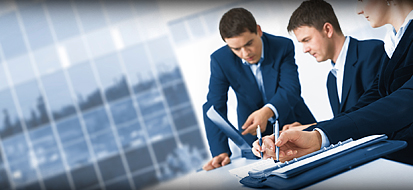 Enterprise Consulting
We partner with companies to extend or even enhance their existing talent. When we begin a new enterprise consulting relationship, our goal is to throw absolutely everything we have it and train as much as possible on all facets. We give you our most senior people right out of the gate. Our theory is that once they master your material, we can take on ownership of extending the team at a pace that fits your budget and needs.
Riverturn applies its knowledge and technology skills to deliver the following consulting services:
Architecture & Implementation
This is our most popular service. Experienced Riverturn engineers deploy the products into the customer's environment, guiding usage and adoption, and helping the customer avoid common pitfalls and achieve increased efficiency. Riverturn specialists help ensure a successful design by guiding clients through the challenging process of architecting a solution based on best practices honed for years. When you choose Riverturn to help implement your product, you can trust that your customers experience the absolute best customer service.
Health Check
We identify product and feature utilization rates, performance tuning opportunities, and overall optimization of the environment. All of our findings are presented in a comprehensive report with recommendations and associated ROI.
ROI Assessment
For companies who are not getting enough out of a major product purchase, the Riverturn ROI consulting team will identify the return on investment of the existing implementation under its current utilization, and identify opportunities for further ROI through adoption, training and mentoring, and customization to match existing business processes.
Knowledge Transfer and Staff Mentoring
This service is a component of everything we do. Our goal is to share our knowledge with you and make your team better than when we arrived. Many consulting firms don't take the time to do this right for fear of "training themselves out of a job." Not so with Riverturn. We'd rather make you successful and enjoy repeat business based on success as opposed to creating forced dependence.